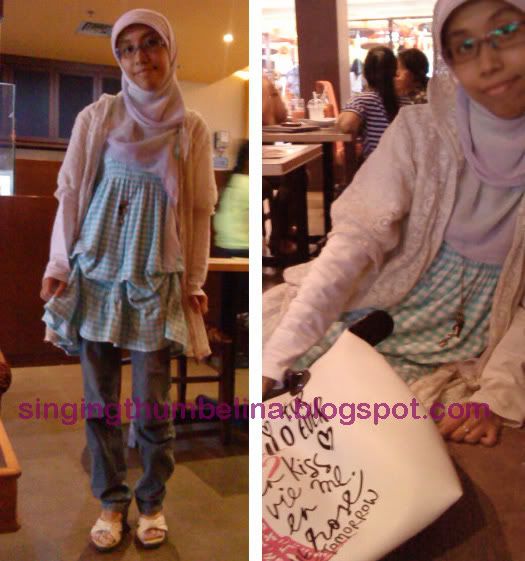 Normally, I won't wear this kind of dress often. Occasionally yes. Very ocassionally, maybe I wore the dress only twice since I bought it. Heheh, I find it too girly. But it's sooo japanese-look. That's why I want to show you this style.
Both of the dress and the outer-lace I bought them when I was in Japan. I do like the outer-lace but again, it's quite hard to match it with other clothes. Then one day I just put those two together and find that they actually look good together, but also they look even more girly together:|
I don't like too-girly clothes. Maybe it looks good on me (I have a petite figure) but I'm pretty sure that the dress won't fit my face (in Indonesian, my-standard-facial-expression would be called "jutek"). I constantly think that jutek face will fail the cute/girly dress :| that's why I don't wear too girly clothes.
Recently I'm so in love with dresses with floral pattern. I think it would be nice if the combination is floral-pattern dress and a outer-lace. I havent found the dress yet, (well, I found it but it's a sleepwearXD) Well I must admit that outer-lace is kinda challenge for me since I haven't yet found the other alter way to wear it :| I will post more about it later if I found another style;) Or if you have an idea, please do share with me;)