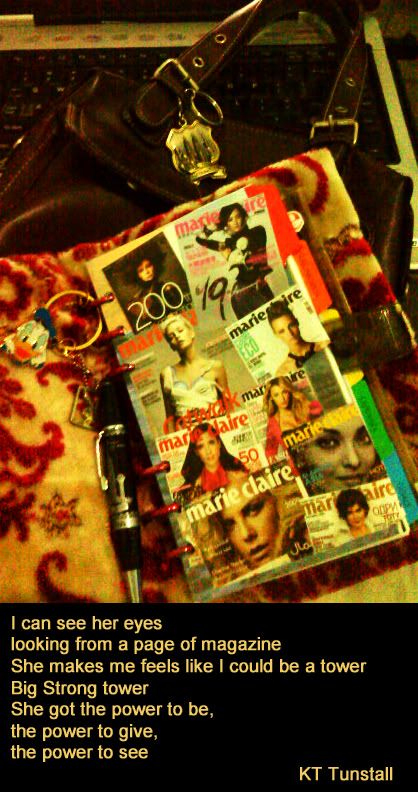 Hehehe, finally I decided to give it a try on blogspot. Nfu, basicly I need the community, but I also think I might "go international" easily with this blog. lol. Seriously, it needs quite sometime for me to actually put my blog on public. I usually had them secured by connection/network while I'm using other blogs. So this is my first(s) trial on being "public"!
My first post on blogs usually talks about self introduction; but this time I'll let myself introduced by my other posts. lol. I hope by having this blog, I will be more productive in writing articles, making a fashion designs, and doing other art-thingy. Well I guess that'll give you a first glimpse about me :)
The thing that I love from this blog layout is; it actually give you freedom to choose which articles you prefer to read. My recent tumblr post is all about love story that will give you a headache; that's why now I decided to make it easier for the reader to choose the articles genre.
Ah ya, I'm far from being native in english, so pleaseee, bare my english:D I haven't use my english for quite a while now, and it became quite hard for me to write:p
so please please please bare my english. I'm also might use several japanese phrases in my writings (but NO, I'm not a Japanese).