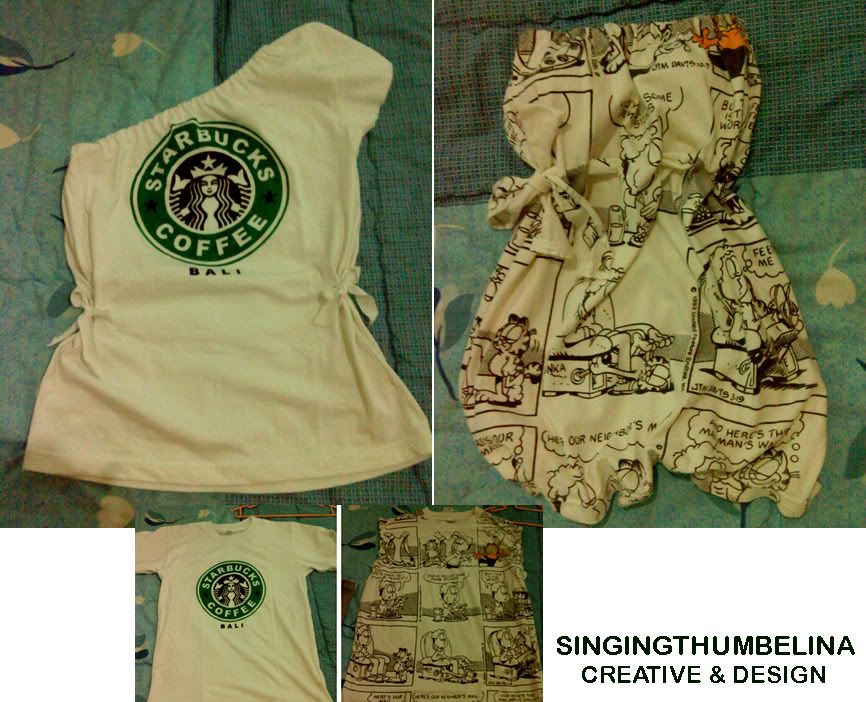 I always think that I'm were 'photocopied' plek-plek'an from my Dad genes. Seriously. LOL. Well at least the artist side not really his intelligence side; my Dad is an artist, but a genius one, meaning he always get straight A in every field that he did. (I saw his grade report before and I'm always thinking why does my grade is below average when my Dad is a genius. After that I saw my Mom's grade report and saw straight C on her math:)))))) that's the day I found out why I'm so weak on math:)))))))))
Not after I went to Japan, then I realized that I do have a lil bit Mom gene on me. My mom was a handy-crafter. She loved to make something from her hand. Clothes, doll, knit-things, my house-layout-design; anything! she made almost everything. My fascination on fashion started when I was in Japan, and I started to alter my clothes to fit my changing personality. I've looked so many fashion-styles in Japan. Basicly every personality will have their own clothing stream. The richness of the fashion-designs there is just awesome. They make everyone looks fashionable and groomy. Unfortunately I don't have electric sewing machine, so I have to done it by hand. I still have my Mom's old butterfly sewing machine at my Jakarta's house though, maybe after I have enough money, I'll repair it, so I can continue to make clothes:) in this fashion-beauty part, I almost positive that Mom is a lil bit proud of me.
I alter the clothes above when I realized that I had too many T-Shirt on my closet, and I felt that I became more boyish since my return to Jakarta. Well not that I don't like to look boyish, I do keep some of my clothes to be remain boyish. I wear my clothes randomly depends my mood. I'm a boyish feminine girl:p I'm a lil bit this and a lil bit that.