"Tell me. What make you decided to wear an hijab?"
"I feel I haven't got the chance to be a good daughter for my Mom. So, this is my way to seek her forgiveness. As I know there is only one thing that I could give; shalehah daughter's doa. And I strieve everyday to be -at least- not far from that definition.
The editor in chief suddenly asked that question and I tried so hard not to choke out words, as she didn't know my Mom died exactly 12 years ago on this day, 28th of February. I wear hijab 1,5 month after that.
I suddenly realized, it's been 12 years, since my 'teenage' me tried to seek answers of all my questions and tried to give definition to this live. The ups and downs in my live. I suddenly realized what made me who I am now. There are times when I even scare to remember what happened back in my early age. But part of me also hold it dearly, as I don't want to forget all the things that I learn to understand, and learn to cope. I've grown strong from it.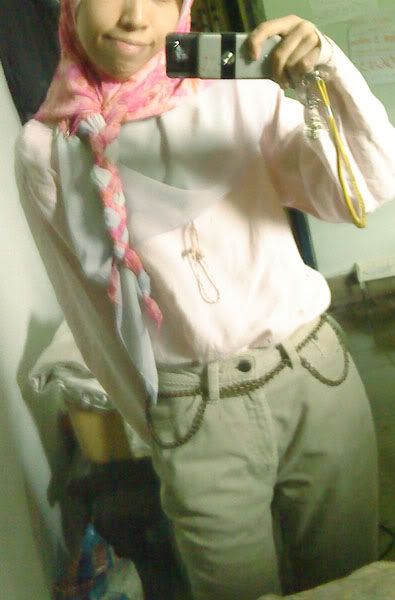 So that was my meeting to a very inspirative editor in chief. She gave me three words that hopefully I will remember all the process of my career (well, 2 of them are my Dad's too). "Learn", "Share", "Hijrah to Goodness". Hehe, now, can you guess who is she? :)
btw do you like my outfit today? :D I got so experimental mood today and tried the braid hijab that I've seen in magazine. Hihi, not bad ya? :)