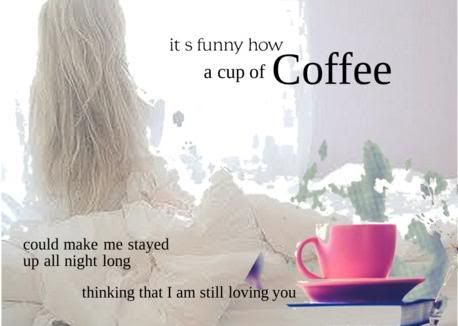 I just realized I haven't played mix-match with polyvore since I did my internship at the advertising agency last year. Phew, time does go fast huh :( These couple days I keep contemplating about things I want to do, things that I want to achieve, people that I want to meet and be inspired. I realize there will be sacrifice, there'll uncertainity, but at least I wont' sacrify my talents and my time. I realize also there'll be self-actualization too. Since I'm doing my life, not alone. I have family. I will have my future family also. So the thing that I need to remember is to always giving back what people have given me. Yea I'm talking about my passions in life and how to live with it and makes everybody happy about it--or at least accept it.
How about my clothing line progress? My sewing machine got jammed again. I decided to get it repaired by my bestfriend's Dad. Since he familiars with the machine. For now I'm still making the designs and make myself to stay inspired. Oh ya, I got the storybook project that I told you before. She approved the deals. So I will be doing her storybook project as a illustrator for the next 2 months. I used to draw, but nothing go commercial. Well, except for the caricature(for baliho) that I did for my boss when I was internship. I also draw storyboards for TV commercials, illustrations for education presentation but not yet a storybook. I'm so excited about it since I allowed to explore creativity beyond limit, and I already got the plan. But ehem, it's still a secret for now =P
Hmm.. I still have 4 anime episodes to be translated due tomorrow. Graooow. I hope I will have a good night sleep. Huhu, I easily gotten into weird dreams if I have things that I'm thinking of. It's like I never stop thinking about it even when I was asleep. There're times when I dreamt I sat infront of my laptop doing designs or doing CSS. Uhuk, you can imagine how I felt when I woke up in the morning. It's like I never sleep at all. I hope I could switch off my brain activity sometimes :( at least when I'm trying to get some good sleep.